enFuse® Wearable Delivery
enFuse® Wearable Delivery
The enFuse® Wearable Delivery System consists of the enFuse paired with a Transfer System option.
The enFuse and Transfer System provide the user with a complete system to:
Transfer the drug from the original container closure to the enFuse
Deliver a dose
Patient-friendly features include:
Constant pressure delivery, which adapts the flow to the pressure in the subcutaneous (SC) tissue
Gauge, which displays the relative status of the delivery progress for the user
Step 1:
Remove the enFuse from the transfer base and place on the skin.
The adhesive is automatically exposed by removing the enFuse from the base.
Remove the safety tab.
Step 2:
Press the Button.
The needle is automatically inserted.
Controlled flow of the drug begins.
The gauge facing the user shows the relative progress of the delivery status.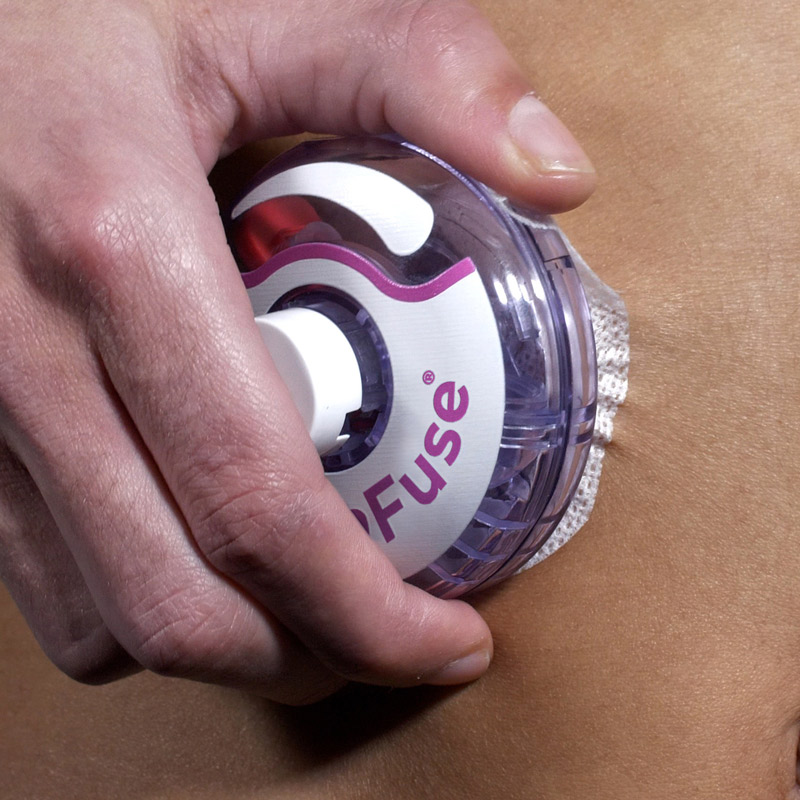 Step 3:
A visible cue indicates the end of the dose.
Remove and dispose of the enFuse.
Button automatically retracts needle and locks-out upon dose completion.
The needle is never exposed to the user.
Both the enFuse and the transfer system are single use.