The Company's distinguished Board of Directors is composed of six members. Reappointment of Directors occurs on an annual basis by a plurality present or represented by proxy and entitled to vote at the annual meeting.
Michael D. Hooven
President and CEO of Enable Injections
Mike Hooven has over 30 years of experience in the medical device industry in a broad variety of technical and clinical areas. He is the founder of five medical device companies and holds over 100 issued and pending US patents.
Mike is the founder, and a Director of AtriCure, Inc. (Nasdaq ATRC). AtriCure is a Medical Device company that manufactures and sells surgical devices to treat the most serious forms of atrial fibrillation. AtriCure has grown rapidly to become the market leader, with over 200,000 procedures performed. AtriCure completed a successful Initial Public Offering on August 5, 2005, and currently lists on the NASDAQ under the symbol ATRC as a multibillion-dollar company. Mike also is a Director and past Chairman of BioOhio, a state-funded organization to accelerate life-science start-up companies in Ohio. Mike was appointed by the Governor to the Third Frontier Advisory Board, a $2.3BB state funded initiative to accelerate high tech job creation in Ohio. Mike also sits on the Commercial Advisory Committee for the University of Cincinnati.
Mike previously held positions as the Chairman and CEO of AtriCure, and the Founder and Chairman of Enable Medical, a surgical device manufacturer that was acquired by AtriCure in August of 2005. Mike founded Enable in April of 1994, and prior to that he headed up all internal product development at Ethicon Endo-Surgery from 1988 to 1994. Mike held Engineering positions at Siemens/Pacesetter from 1986 to 1988, and at Cordis Corporation from 1981 to 1986. He earned a BS in Physics and a Master of Science in Mechanical Engineering from the University of Michigan.
Richard J. D'Augustine
Founding Board member, Ethicon EndoSurgery, Enable Medical and AtriCure
Rick has over three decades of medical-industry experience in general management, venture capital investing and technology and business development in both public and private companies. He has served in a variety of C-Level capacities, including President & CEO, Chairman and Director of several private life-science companies. Previously, he spent five years as a group director at Senmed Medical Ventures, a private medical venture capital and business development firm.
D'Augustine spent 16 years with Johnson & Johnson and was a founding board member of Cincinnati-based Ethicon Endo-Surgery, initially serving as vice president of administration and CFO, and subsequently as vice president of business development. He was a founding board member of Enable Medical Corp., a private, high-technology medical device company, as well as Atricure Inc., an Enable spinoff focused on surgical treatment of atrial fibrillation, which is now a public company. Currently, Rick is an independent consultant focused on early stage companies and technologies, and serves as a director for Enable Injections, Inc. and Ischemia Care Diagnostics, LLC.
He has a bachelor's of science degree in mechanical engineering from Rensselaer Polytechnic Institute and an MBA in finance from Seton Hall University.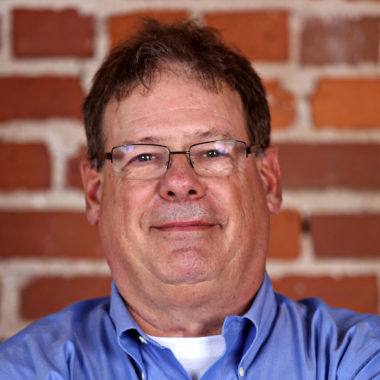 John Rice
Director of Life Sciences, CincyTech
John Rice, director of life sciences at CincyTech, has 28 years of venture investing and 13 years of research and R&D management experience in biomedical science. He is a published scientist and inventor. Over the course of his career, John has been co-founder and Managing Partner of Triathlon Medical Ventures; a Managing Director of Senmed Medical Ventures, leading the emerging medical technology investment practice; and served in research, research management and business development roles with Battelle Memorial Institute. John serves on the Boards of Meridian Biosciences (VIVO), Eccrine Systems, Enable Injections, and is Chairman of Airway Therapeutics, Standard Bariatrics, Genetesis and Xact Medical. He has served previously on the boards of Akebia (AKBA) (Founder and Chairman), Aerpio (ARPO), Kereos, Syntherix (CEO), CS-Keys (interim CEO) and as an observer at Endocyte (ECYT) and CoLucid Pharmaceuticals (CLCD).
John is past chair of BioOhio and BioStart, Member of the Board of the Global Cardiovascular Innovation Center at the Cleveland Clinic, Chairman of the Investment Advisory Board of the Harrington Discovery Institute, Member of the Innovation Fund Advisory Board at Cincinnati Children's Hospital Medical Center, and the Neuroinnovation Translator at Ohio State.
John earned his BS, MS and Ph.D. in microbiology and virology at Ohio State.
Karen Robards
Principal, Robards & Company, LLC
Karen P. Robards has been a principal of Robards & Company, LLC, a financial advisory firm since 1987. From 1976 to 1987, Ms. Robards was an investment banker at Morgan Stanley where she founded and served as head of its healthcare investment banking activities.
Ms. Robards is currently a Director of Enable Injections, Inc. Ms. Robards also currently serves as the Co- Chair of the Fixed Income Boards of BlackRock, Inc. Ms. Robards is also a member of the Board of Directors of Greenhill & Co., Inc., an independent investment bank since 2013. Ms. Robards was also a member of the Board of Directors of AtriCure, Inc., a medical device company, from 2000 to 2017. From 1996 to 2005, Ms. Robards served as a director of Enable Medical corporation, a developer and manufacturer of surgical instruments, which was acquired by AtriCure in 2005. From 2007 to 2010, Ms. Robards also served as a director of Care Investment Trust, a publicly held real estate investment trust focusing on investment opportunities in the healthcare industry.
Ms. Robards is a founder and trustee of the Cooke School, a not-for-profit educational organization serving students with special needs in New York City. Ms. Robards received her B.A. from Smith College and her M.B.A. from Harvard Business School.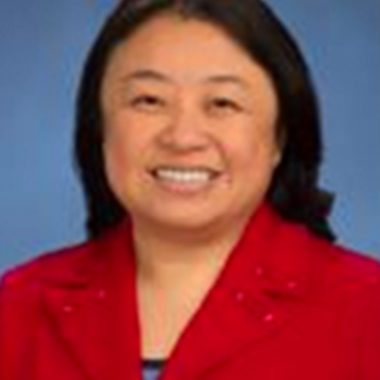 Simone Song
Senior Partner, ORI Capital
Ms. Song is the Founding Partner of ORI Capital, a healthcare focused venture fund. She has more than 20 years of corporate finance experience. She was most recently a Managing Director in the Investment Banking Division of Goldman Sachs, responsible for its healthcare activities in Greater China and involved in a broad range of strategic advisory and financing transactions for healthcare clients. Prior to joining Goldman Sachs, she was a Managing Director of Cowen Group from January 2010 to September 2010. Ms. Song also served as a member of the advisory board of AXA Investment Managers from 2004 to 2010, and an executive board advisor to AXA Asia Pacific Holdings from 2004 to 2006. She received a BA in Economics from Fudan University and an MA in Economics from Claremont Graduate School.
Norman R. Weldon, Ph.D.
Founder / CEO / Investor in over 20 successful medical device companies
Norm Weldon's background is in economics, technology and general management. He has been the CEO of three public companies: CTS Corporation (NYSE CTS), Cordis Corporation (NASDAQ CORD) and Corvita Corporation (NASDAQ CVTA). He has been a co-founder of CTS Microelectronics, Inc., Corvita Corporation, Novoste Puerto Rico, Inc., Novoste Corporation, Enable Medical Corporation, AtriCure, Inc., Medivance, Inc., Neuronetics, Inc. and Ponce de Leon, DAC. Via Partisan Management Group, Inc., and/or Weldon Foundation, Inc. Norm has additionally been a seed and early stage investor in HemoCleanse, Inc., Ash Access, Inc., Symbiosis Corporation, Impla-Med, Inc., RxKinetics, Inc., Renal Solutions, Inc., ZS Pharma, Inc., Preceptis Medical, Inc., Surefire Medical, Inc. and Enable Injections, Inc.
Partisan Management Group, Inc. has returned cash on cash results of 6.5 times invested capital over 12 completed investments. Partisan has six current portfolio companies ranging from late stage Neuronetics, Inc. to early stage Ponce de Leon, DAC. Partisan has also been a limited partner in seven other venture funds.
Norm has degrees in biochemistry, business and a PhD in Economics, all from Purdue University. Norm Weldon and Tom Weldon played roles in the founding and development of what is now known as the Weldon School of Biomedical Engineering at Purdue.
Norm and Tom have had three billion dollar plus exits in the last two years:
Norm: ZS Pharmaceuticals $2.7 billion via sale to AstraZeneca
Tom: Nevro $2.4 billion via IPO
Tom: Inogen $1.9 billion via IPO