The Company's distinguished Board of Directors is composed of six members. Reappointment of Directors occurs on an annual basis by a plurality present or represented by proxy and entitled to vote at the annual meeting.
Michael D. Hooven
President and CEO of Enable Injections
Mike Hooven has over 30 years of experience in the medical device industry in a broad variety of technical and clinical areas. He is the founder of five medical device companies and holds over 100 issued and pending US patents.
Mike is the founder, and a Director of AtriCure, Inc. (Nasdaq ATRC). AtriCure is a Medical Device company that manufactures and sells surgical devices to treat the most serious forms of atrial fibrillation. AtriCure has grown rapidly to become the market leader, with over 200,000 procedures performed. AtriCure completed a successful Initial Public Offering on August 5, 2005, and currently lists on the NASDAQ under the symbol ATRC as a multibillion-dollar company. Mike also is a Director and past Chairman of BioOhio, a state-funded organization to accelerate life-science start-up companies in Ohio. Mike was appointed by the Governor to the Third Frontier Advisory Board, a $2.3BB state funded initiative to accelerate high tech job creation in Ohio. Mike also sits on the Commercial Advisory Committee for the University of Cincinnati.
Mike previously held positions as the Chairman and CEO of AtriCure, and the Founder and Chairman of Enable Medical, a surgical device manufacturer that was acquired by AtriCure in August of 2005. Mike founded Enable in April of 1994, and prior to that he headed up all internal product development at Ethicon Endo-Surgery from 1988 to 1994. Mike held Engineering positions at Siemens/Pacesetter from 1986 to 1988, and at Cordis Corporation from 1981 to 1986. He earned a BS in Physics and a Master of Science in Mechanical Engineering from the University of Michigan.
Richard J. D'Augustine
Founding Board member, Ethicon EndoSurgery, Enable Medical and AtriCure
Rick has over three decades of medical-industry experience in general management, venture capital investing and technology and business development in both public and private companies. He has served in a variety of C-Level capacities, including President & CEO, Chairman and Director of several private life-science companies. Previously, he spent five years as a group director at Senmed Medical Ventures, a private medical venture capital and business development firm.
D'Augustine spent 16 years with Johnson & Johnson and was a founding board member of Cincinnati-based Ethicon Endo-Surgery, initially serving as vice president of administration and CFO, and subsequently as vice president of business development. He was a founding board member of Enable Medical Corp., a private, high-technology medical device company, as well as Atricure Inc., an Enable spinoff focused on surgical treatment of atrial fibrillation, which is now a public company. Currently, Rick is an independent consultant focused on early stage companies and technologies, and serves as a director for Enable Injections, Inc. and Ischemia Care Diagnostics, LLC.
He has a bachelor's of science degree in mechanical engineering from Rensselaer Polytechnic Institute and an MBA in finance from Seton Hall University.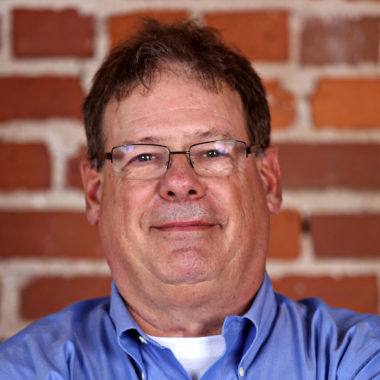 John Rice
Director of Life Sciences, CincyTech
John Rice, director of life sciences at CincyTech, has 28 years of venture investing and 13 years of research and R&D management experience in biomedical science. He is a published scientist and inventor. Over the course of his career, John has been co-founder and Managing Partner of Triathlon Medical Ventures; a Managing Director of Senmed Medical Ventures, leading the emerging medical technology investment practice; and served in research, research management and business development roles with Battelle Memorial Institute. John serves on the Boards of Meridian Biosciences (VIVO), Eccrine Systems, Enable Injections, and is Chairman of Airway Therapeutics, Standard Bariatrics, Genetesis and Xact Medical. He has served previously on the boards of Akebia (AKBA) (Founder and Chairman), Aerpio (ARPO), Kereos, Syntherix (CEO), CS-Keys (interim CEO) and as an observer at Endocyte (ECYT) and CoLucid Pharmaceuticals (CLCD).
John is past chair of BioOhio and BioStart, Member of the Board of the Global Cardiovascular Innovation Center at the Cleveland Clinic, Chairman of the Investment Advisory Board of the Harrington Discovery Institute, Member of the Innovation Fund Advisory Board at Cincinnati Children's Hospital Medical Center, and the Neuroinnovation Translator at Ohio State.
John earned his BS, MS and Ph.D. in microbiology and virology at Ohio State.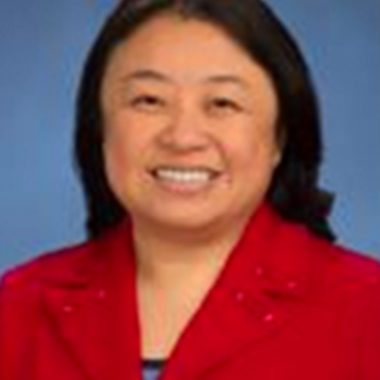 Simone Song
Senior Partner, ORI Capital
Ms. Song is the Founding Partner of ORI Capital, a healthcare focused venture fund. She has more than 20 years of corporate finance experience. She was most recently a Managing Director in the Investment Banking Division of Goldman Sachs, responsible for its healthcare activities in Greater China and involved in a broad range of strategic advisory and financing transactions for healthcare clients. Prior to joining Goldman Sachs, she was a Managing Director of Cowen Group from January 2010 to September 2010. Ms. Song also served as a member of the advisory board of AXA Investment Managers from 2004 to 2010, and an executive board advisor to AXA Asia Pacific Holdings from 2004 to 2006. She received a BA in Economics from Fudan University and an MA in Economics from Claremont Graduate School.
Beckie Robertson
Principal, Longridge Business Advisors
Ms. Robertson is an executive with 30+ years of venture capital and operating experience. She is a founding member and the previous Managing Director of Versant Ventures, where she specialized in medical devices and diagnostics, since 1999.
Today, through Longridge Business Advisors, Ms. Robertson provides business advisory and board services, and served as a general partner at Institutional Venture Partners (IVP), where she was an investor in the life sciences group, from 1997 to 1999. 1994 to 1997, Ms. Robertson served as senior vice president at Chiron Diagnostics, a division of Chiron Corporation, where she had responsibility for the critical care business unit and led the division's business development efforts. In 1994, Ms. Robertson was an entrepreneur in residence for IVP in the life sciences group. From 1990 to 1993, Ms. Robertson was a co-founder and Vice President at Egis, a consumer products company. From 1983 to 1990, Ms. Robertson held senior management positions in operations and finance at Lifescan, a Johnson & Johnson Company.
Ms. Robertson holds a B.S. in chemical engineering from Cornell University and currently serves as trustee for the university, co-chairing the Research and Innovation committee.
Jim Collins
Drug Delivery Device Expert
James ("Jim") Collins has more than 20 years of experience in Global BioPharma Executive leadership at Eli Lilly and Sanofi. Mr. Collins dedicated his time in BioPharma to creating innovative delivery devices that help people take their medicine as conveniently as possible, including the Trulicity pen.
Using human-centered design principles, Mr. Collins and his teams partnered with world class design, development, and manufacturing companies to ideate, develop, and launch multiple market leading delivery device technologies. Mr. Collins' key BioPharma drug delivery accomplishments include the creation at Lilly of market leading insulin KwikPen Platform, the Trulicity pen Platform, the Talz pen Platform, the Savvio Pen, the Forteo Pen, and many others. At Sanofi, multiple devices were developed for Toujeo, Soliqua, Praluent, Kevzara, and Dupixent including the development and launch of a number of first-to-market delivery systems, including the first 2mL PFS safety system with BD, and the first-to-market 2mL autoinjector in partnership with SHL.
Mr. Collins received his Bachelor's degree in Naval Architecture from the U.S. Naval Academy, and his M.B.A. from Georgia State University.
Alec White
Senior Analyst, Magnetar Financial LLC
Alec White is a Senior Analyst covering Therapeutics on the Healthcare Investment team at Magnetar Capital. Mr. White has more than 14 years of experience in therapeutics investing and corporate finance. Prior to his current role, Mr. White held similar positions with Healthcor Management LP, Deutsche Bank, and Genesis Capital.
Mr. White received his Bachelor's degree in Mathematics from the University of Notre Dame.
John DeFord, Ph.D.
Chairman, CEO, and President of Samothrace Medical Innovations, Inc.
Dr. DeFord is currently chairman, chief executive officer and president of Samothrace Medical Innovations, Inc. Dr. DeFord previously served as the executive vice president and chief technology officer for Becton, Dickinson and Company (BD) (BDX), a global medical technology company, until his retirement in May 2021. While at BD, Dr. DeFord also served as the senior vice president, research and development for the interventional segment from December 2017 to June 2018, following its acquisition of C.R. Bard where he had served as senior vice president, science, technology and clinical affairs since June 2007. Dr. DeFord joined Bard in 2004 and served in science and technology roles of increasing responsibility during that time. Prior to joining Bard, Dr. DeFord was managing director of Early Stage Partners, a venture capital fund. Prior to joining Early Stage Partners, Dr. DeFord was president and chief executive officer of Cook Incorporated, a privately held medical device manufacturer. He also serves on the board of directors of Nordson Corporation (NDSN), NuVasive (NUVA) and Blue Spark, Inc. DeFord graduated from Purdue University with a bachelor's degree and master's degree in electrical engineering and a Ph.D. in electrical/biomedical engineering.
Nigel Sheail
Mergers & Acquisitions and Business Development &
Licensing Professional
Nigel Sheail has more than 30 years of experience in Global BioPharma Executive
leadership. Mr. Sheail dedicated his time in BioPharma in mergers and acquisitions, business development, and licensing, and as a global controller and finance director.
Mr. Sheail served as the Global Head of Mergers & Acquisitions and Business Development & Licensing at Novartis AG since September 2017 and joined Novartis in 2015 as Head of Business Development & Licensing. Prior to Novartis, Mr. Sheail served as the Global Head of Business Development and Licensing at Bayer Healthcare AG. Before serving at Bayer Healthcare AG, Nigel Sheail was Global Head of Licensing and Head of Corporate M&A at F.Hoffmann-La Roche Ltd. Additionally, Mr. Sheail has also worked at GSK plc.
In addition to his work in business development, Nigel has worked as a global controller for research and was finance director responsible for the establishment of Roche's operations in China which included a holding company and five joint venture operating companies.
Nigel Sheail received a B.Sc (Hons. Molecular Biology) from Edinburgh University in 1987 and in 1989 he became an Associate Chartered Accountant while at Ernst and Young (London). Nigel was the founding treasurer of the Swiss Pharma Licensing Group and a board director of Vernalis PLC from August 2011 until October 2017.