Michael D. Hooven
President and CEO
Mike Hooven has over 30 years of experience in the medical device industry in a broad variety of technical and clinical areas. He is the founder of three medical device companies and holds over 100 issued and pending US patents.
Mike is the founder, and a Director of AtriCure, Inc. (Nasdaq ATRC). AtriCure is a Medical Device company that manufactures and sells surgical devices to treat the most serious forms of atrial fibrillation. AtriCure has grown rapidly to become the market leader, with over 200,000 procedures performed. AtriCure completed a successful Initial Public Offering on August 5, 2005, and currently lists on the NASDAQ under the symbol ATRC as a multibillion-dollar company. Mike also is a Director and past Chairman of BioOhio, a state-funded organization to accelerate life-science start-up companies in Ohio. Mike was appointed by the Governor to the Third Frontier Advisory Board, a $2.3BB state funded initiative to accelerate high tech job creation in Ohio. Mike also sits on the Commercial Advisory Committee for the University of Cincinnati.
Mike previously held positions as the Chairman and CEO of AtriCure, and the Founder and Chairman of Enable Medical, a surgical device manufacturer that was acquired by AtriCure in August of 2005. Mike founded Enable in April of 1994, and prior to that he headed up all internal product development at Ethicon Endo-Surgery from 1988 to 1994. Mike held Engineering positions at Siemens/Pacesetter from 1986 to 1988, and at Cordis Corporation from 1981 to 1986. He earned a BS in Physics and a Master of Science in Mechanical Engineering from the University of Michigan.
Tim Flaherty
Executive Vice President and Chief Financial Officer
Tim Flaherty has more than 25 years of public and private company experience in finance, accounting, human resource, and information technology management. At Enable Injections, he is responsible for the finance, accounting, and information technology. Prior to Enable Injections, Tim served as North American CFO for Bonfiglioli, Inc., a leading billion-dollar global Italian owned company in the power transmission market. Tim was nominated for CFO of the year in 2014 by the Cincinnati Business Courier in the large private company category for his achievements at Bonfiglioli, Inc.
Prior to Bonfiglioli, Tim held several executive financial roles in large publicly traded companies and small private companies, including ArvinMeritor (NYSE:ARM), Ametek (NYSE:AME), and AtriCure /Enable Medical (NASD: ATRC), with experience in Merger and Acquisitions, IPO experience, plant consolidations, shared-service operations, multi-location oversight, SEC Reporting, system implementations, scalability, cost and risk controls, and forecasting and strategy. Tim earned his accounting degree from the University of Kentucky and his Master of Business Administration from Xavier University, Cincinnati, OH.
Matthew J. Huddleston
Executive Vice President, Business Development, and Chief Technology Officer
Mr. Matthew J. Huddleston serves as Executive Vice President and Chief Technology Officer for Enable Injections. He is an experienced medical device professional with more than 20 years of experience in startup environments with emphasis in project management, design, development, manufacturing, regulatory, and intellectual property. He has several issued and pending patents in the medical device field, including soft tissue and cardiovascular fixation devices and delivery instruments, histologic automated embedding systems, laparoscopic visualization devices, and automatic injection devices. He is a professional engineer and a licensed patent agent. Matt holds a Bachelor of Science in Mechanical Engineering from Purdue University and a Master of Science in Biomedical Engineering from The Ohio State University.
Mehul Desai
Vice President, Medical/Clinical Affairs
Mehul Desai, PharmD, MBA, has vast experience in medical and clinical affairs across the pharmaceutical space. At Enable Injections, he leads medical and clinical programming to support publication, new partnerships, and regulatory approvals. Prior to Enable Injections, Dr Desai served as Associate Medical Director for argenx, driving the strategic direction, supporting clinical trial execution, and contributing to business development activities across various therapeutic areas. Previous experience includes field medical assignments in rare disease, nephrology and neurology for Mallinckrodt Pharmaceuticals, nephrology and hematology for Alexion Pharmaceuticals, and post-doctoral fellowship work in Medical Affairs for Johnson & Johnson. Desai also served as a clinical instructor of Pharmacy Practice and Pharmacy Administration at the University of the Sciences in Philadelphia.
Mehul Desai holds a bachelor's degree in Biochemistry and Business Foundations from Indiana University, Bloomington, a Doctor of Pharmacy from Purdue University, and a Master of Business Administration in Pharmaceutical and Healthcare Business from the University of the Sciences in Philadelphia.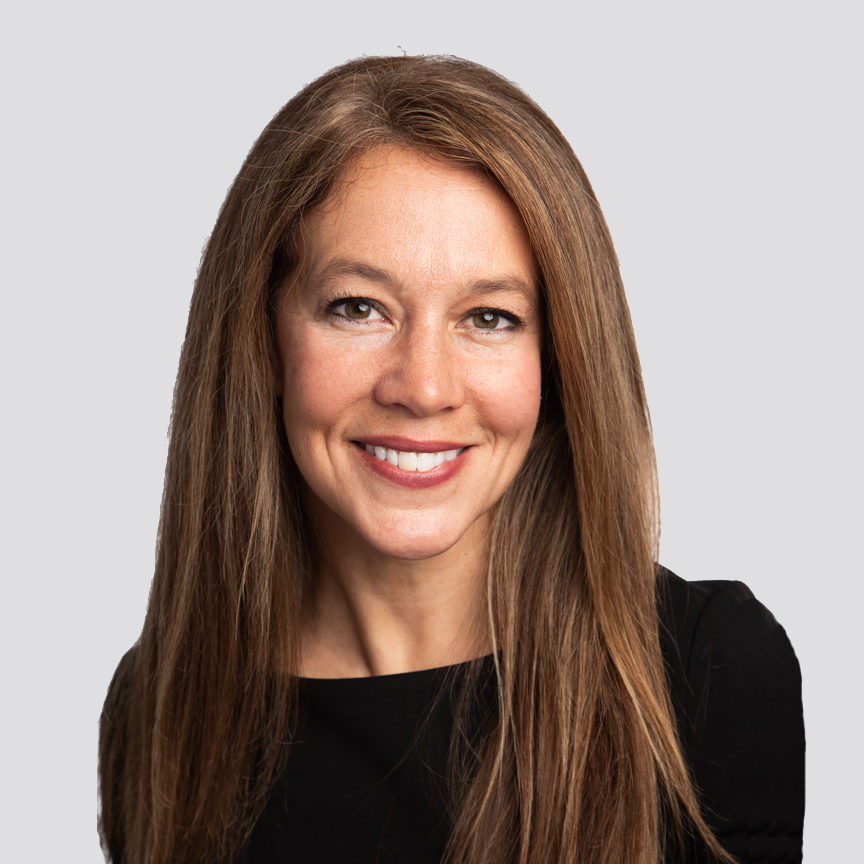 Tiffany Khodadad
Senior Vice President, Human Resources and Strategic Growth
Tiffany Khodadad has over 20 years of pharmaceutical experience in operations, regulatory affairs, human resources, and strategic planning and change management. Tiffany joined Enable in 2016 and has been instrumental in its growth. Prior to joining Enable, Tiffany formerly worked with Cincinnati Children's Hospital Medical Center, Medpace, a global CRO, and a niche pharmaceutical company. Tiffany earned her bachelor's at The Ohio State University and master's at New York University.
David Kroekel
Senior Vice President, Product Development and Operations
David Kroekel has over 35 years of experience in medical device and combination product operations and product development. At Enable Injections, he is responsible for Product Development and Operations for the enFuse on-body platform. He joined Enable from DSM Biomedical, where he was most recently the Biomedical Global Head of Operations, responsible for global leadership of biologics and medical materials manufacturing. Dave previously served as the Innovation Director, where he led new product development and innovation.
Prior to DSM, Dave held various senior positions in the medical device industry as Vice President of R&D for Flowonix Medical and Teleflex Medical, as well as the Sr. Director of R&D for Arrow International's EMEA business in Belgium and the Czech Republic. Dave earned a Bachelor of Science in Mechanical Engineering from the Pennsylvania State University and a Master of Science in Manufacturing Systems Engineering from Lehigh University.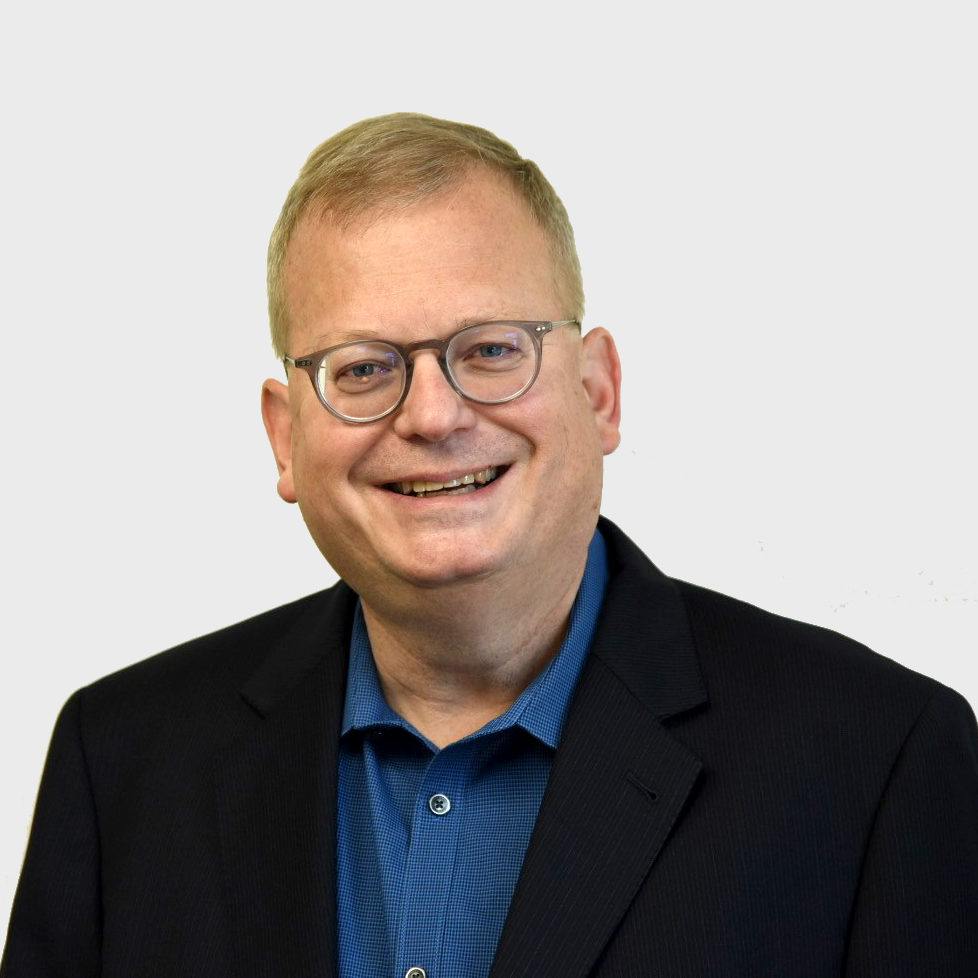 Russ Pagano
Vice President, Quality and Regulatory Affairs
Russell Pagano, PhD, has over 28 years of regulatory affairs experience in various sectors including start-ups, the FDA, consulting, medical device, and pharma. At Enable Injections, he leads both the quality and regulatory teams, which includes responsibility for the regulatory submission and approval efforts for the enFuse®. Prior to Enable Injections, Dr Pagano was the Global Regulatory Lead for Baxter Healthcare's Advanced Surgery business unit. In this role, he led a team in gaining approval for new products and geographical expansion as well as supporting renewals for an approximately one-billion-dollar portfolio which included multiple combination biologic/device applications. Prior to Baxter, Dr Pagano held positions covering urological, neurological, orthopedic, and cardiovascular devices at the FDA Office of Device Evaluation. After the FDA, he co-founded a regulatory and clinical consulting company, MSquared Associates, in the DC area, where he served as a consultant for a variety of medical device firms until he left to become Vice President of Clinical and Regulatory Affairs at BioMimetic Therapeutics, a medical device start-up company.
Russ earned a Bachelor of Science, Master of Science, and Doctor of Philosophy in Mechanical Engineering and Materials Science from Duke University.
Donald Rindell
Executive Biotech Advisor
Don Rindell has more than 30 years of senior executive experience in the life sciences industry. He has held executive roles in global corporate development, business development, and device & diagnostic technology strategy for several US and European pharmaceutical and medical device companies.
Mr. Rindell is currently Managing Director of Camino International, LLC, a consulting practice for Business and Product Development for therapeutics, diagnostics and medical devices.  Clients in the US and Japan range from early biotechs to major biopharmaceutical companies.
He previously managed several partnered pharmacodiagnostic programs for Bristol Myers Squibb's Translational Medicine initiatives in oncology.  He served as Senior Director of Corporate Development at Amylin Pharmaceuticals, which was purchased by Bristol Myers Squibb. At Amylin, he led a number of key global transactions with companies including Shionogi Pharmaceuticals, Biocon, Takeda Pharmaceuticals and selected device delivery companies. He also provided management leadership to the Amylin Drug Delivery Team. He has previously held senior executive positions at CardioNet, Advanced Tissues Sciences, Braun/Thermoscan, Hybritech, and Syntex.
Mr. Rindell received his B.A. degree in Economics from the College of Wooster and an M.B.A. from Pepperdine University Graduate School of Business.
Eileen Rogers
Senior Vice President, Program General Manager
Eileen has more than 30 years of experience in the life sciences industry. Her career spans from construction and licensing of pharmaceutical manufacturing facilities,  development of drug device combination products and operations of manufacturing facilities in compliance with the FDA's Code of Federal Regulations as well as ISO and ICH guidelines to meet global requirements. Eileen filled various management roles in Validation, Engineering,  Capital Expansion and Development while working for both Stryker Biotech and Amylin Pharmaceuticals. As the Senior Director of Operations at Amylin, Eileen led a cross functional team in the development and approval of an innovative drug delivery system for a sterile injectable product. Currently, Eileen is the Senior Vice President, Program General Manager at Enable Injections, serving as a key liaison for drug partnerships throughout the life cycle of the collaboration, overseeing the integration and progress of major milestones in various project teams and ensuring communication with all stakeholders. Eileen received her Bachelor of Science degree in Civil Engineering from Drexel University and a Masters degree in Engineering Management from the Thayer School of Engineering at Dartmouth College.